Opportunities
»
Sqribble
»
Free Associate Membership
Products and Services
»
Super Solo Ads
»
Extreme Traffic Pack
»
12 Memberships FREE for LIFE
Free Stuff
»
Internet Marketing For Newbies
Free Traffic Packages
»
500,000 Mega Ad Credits
»
Promote To ONE Million
Brought To You By
Edwin Allen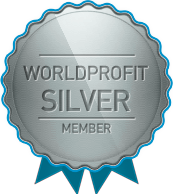 Published by: Edwin Allen on 05-Jul-20
Back at Last
Good Morning/Afternoon/Evening to all you wonderful members on my website.
The title may surprise you, the reason is simple, I have been trying to get this site setup as I want it, before adding any blog content. Have not quite got it right, but felt that it would be wrong to leave writing this blog any longer.
It is my intention to publish a blog at least once a week. Hopefully it will contain a number of items which I hope will be of interest to you in the running of your business, or internet marketing in general..
For this week may I suggest that you have a look at what I have got on here, it does include free books and articles, so do dive in and enjoy yourselves.
If you are into advertising then have a look at some of the sites which I have listed, they are all good value.
Whilst I am talking of advertising, if you do not do any, then may I suggest that you make a start. Have only just begun to do it properly myself, the results have amazed me. Especially my list building which has gone from zero to four hundred in just a few short days.
Now have a serious amount of work on to encourage these on the list, to not only stay there, but to invest in the products and programmes which I will be offering.
As we are often told, the money is in the list, so here is hoping.
Until next week,
Please stay safe.
Edwin
Specials
»
Advertise 5 Sites For ONE Year
»
State-Of-The-Art Mailer System
»
Genius Lander V2
»
Clickbank University
»
PLR & eBook Store
»
Get 20+ Income Streams
»
Clickbank Super Store
»
Article Directory