Opportunities
»
Sqribble
»
Free Associate Membership
Products and Services
»
Super Solo Ads
»
Extreme Traffic Pack
»
12 Memberships FREE for LIFE
Free Stuff
»
Internet Marketing For Newbies
Free Traffic Packages
»
500,000 Mega Ad Credits
»
Promote To ONE Million
Brought To You By
Edwin Allen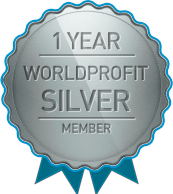 Published by: Edwin Allen on 29-Jan-21
Plan Your Day
Hi,
Hopefully the problems of the last few months regarding my keeping this site updated are now behind me.
Thouight that I would start my first bog of the New Year on a subject that is very close to my heart - Planning.
There is an old, but very true saying:
"He did not plan to fail, he just failed to plan"
When I first became involved in sales, I was given some very good advice, the first thing that yoiu must do each week is put in your diary the me or family things, such as:
The Weekly Shopping Trip
Pick up Children/Wife from school/ work
If you do these items first it will avoid conflict at home.
The second thing to consider is when are you at your best?
Morning, Afternoon or the Evening, and allocate them as Gold, Silver and Bronze Periods.
Me my time periods look like this:
Morning - Gold
Afternoon - Bronze
Evening - Silver
Recently have had a few problems, this has resulted in me spending more time procrastinating than working. When I realised this, I had to have a total sort out of everything, this has taken a few days, but the result, at the moment is this.
Morning - Write my daily report, check emails, (This all takes 15 minutes)
Re-vamp the Kitchen, also sort out the garden, go shopping if needed.
Afternoon - Some rest time, check on items to work on, prepare our evening meal.
Evening - Spend time on the business (On average I have between 5/6 hourseach evening to do this.
My plan will not suit everybody, it is not intended to it has been designed to fit around our lifestyle and allow me to also do jobs around the house and garden that need doing. This plan is for Monday to Friday, if I feel like it will also do odd tasks at weekends, but that is meant for some relaxation time.
Hope that you have enjoyed my thoughtys on planning.
Hopefully will be back next week.
Stay safe
Stuart (aka Edwin)
Specials
»
Advertise 5 Sites For ONE Year
»
State-Of-The-Art Mailer System
»
Genius Lander V2
»
Clickbank University
»
PLR & eBook Store
»
Get 20+ Income Streams
»
Clickbank Super Store
»
Article Directory