Opportunities
»
Sqribble
»
Free Associate Membership
Products and Services
»
Super Solo Ads
»
Extreme Traffic Pack
»
12 Memberships FREE for LIFE
Free Stuff
»
Internet Marketing For Newbies
Free Traffic Packages
»
500,000 Mega Ad Credits
»
Promote To ONE Million
Brought To You By
Edwin Allen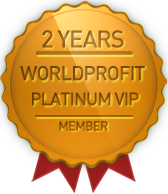 Published by: Edwin Allen on 14-Feb-21
Do You Use Graphics
Resource
Good Morning to all of you at World Profit, trust that in these uncertain times that you are all keeping both safe and well.
Appreciate that this title could cause a few raised eyebrows, the newcomers will possibly ask why, the old hands will reply of course or no need.
Personally I feel that if you are able to the addition of graphics or even photographs in a blog or article it can make it more interesting, remember the old saying that "A picture is worth a thousand words". I also use both types of image in my e books, to both use as Chapter Heading or too highlight, or clarify a point.
The next question where do you get these images from, photographs, free ones to use can be found by searching online, that is assuming that you do not have any. When using others photographs do make sure that you have permission to do so. Some do require you to acknowledge the source, please do be careful that you do not infringe copyright.
If you download information products online, very often they will contain graphics. These I download and put in a separate file, then in a folder marked graphics.
It was my intention to add some graphics to this blog, however will have to go back to the drawing board, as I cannot get them to download.
However I am sure that you will get the idea of what I am talking about.
Have a great week
Stuart (aka Edwin).
Specials
»
Advertise 5 Sites For ONE Year
»
State-Of-The-Art Mailer System
»
Genius Lander V2
»
Clickbank University
»
PLR & eBook Store
»
Get 20+ Income Streams
»
Clickbank Super Store
»
Article Directory